The Healthy Holistic Baby 

Prenatal
Dr Temple Explains Her Approach
Give Your Baby the Best Start in Life
An Integrative prenatal course combining holistic and traditional medicine for the best care for you and baby
What If I Told You That Your Child's Wellness Journey Begins While He/She Is Growing In Your Belly?
Pregnancy is a beautiful journey. We are privileged to be able to conceive and carry a child to term. We dream of pink or blue nurseries, fuzzy heads, fluffy blankets, squishy squirmy tiny humans, happiness and joy. And it should be all of those things. Unfortunately in today's world most kids are sick with some form of chronic disease. You likely already know this and have been searching high and low for the right guidance to protect your baby. In today's world there is so much information, people are full of advice, social media is filled with do's and don't, that for many parents this is overwhelming.
We are the guide you have been looking for. 
Here you will find Information You May Not Hear from Your Doctor!
Why a prenatal course by a pediatrician?
As a pediatrician, I work with a lot of families who have children with chronic illnesses such as asthma, eczema, constipation, anxiety, and allergies. Before recommending treatment, I have to figure out the root cause of their ailments, and issues during pregnancy come up every single time. The best form of treatment is prevention, and it begins in mama's belly.
As a mother of 3 kids, I loved creating life. But I was stressed (hello pregnancy during residency), I ate crap (hello hospital cafeteria and frozen meals), I bleached everything (hello germ issues), and aside from being told that I was doing great and I should stop eating cold cuts, raw fish, and unpasteurized cheese, I was sent on my merry way.  Unfortunately, my healthy pregnancy culminated in healthy babies who developed chronic issues at 1 yrs old.  My most severely affected youngster was the one who had to be delivered via c-section due to breach presentation. There are many things I wish someone would have told me .....
I Wish Someone Had Told Me...
That chronic stress during pregnancy increases the risk of chronic diseases in children. My children suffered for years with eczema, asthma, seasonal allergies, ADHD and anxiety. 
 A famous study in Canada looked at expectant mothers displaced during a severe ice storm and compared them to expectant mothers not affected by the storm. The affected mothers delivered babies with higher rates of asthma, eczema, allergies, diabetes, ADHD, and cancer. This is an extreme example but it teaches us that maternal stress matters. 
My first 2 pregnancies occurred during my  residency. I was on call every 3rd to 4th night, worked non stop, rounded on patients at 4:30 in the morning, while my husband was running around on the surgery floors completing his residency.  Needless to say I was working lots of hours with little sleep and under high stress while eating a poor diet with lots of hospital processed foods. But every time I returned for a visit with my OB, I was told that my "numbers" were perfect and I was "doing great". Looking back now, my kids had recurrent ear infections, sinus infections, eczema and asthma. How great was I really doing?
I Wish Someone Had Told Me...
That my food choices and quality of water I was drinking would impact my children's developing brains. One of my sons struggled with ADHD for all his elementary school years. The hours of therapy, the number of teacher texts and conferences, the endless struggles, could have been altered if perhaps I knew about omega-3 foods, organic products, and how to filter my water. The nutrition counseling I received with my 3 pregnancies included - avoid raw dairy, cold cuts, raw fish, alcohol, smoking, and drugs. I do not recall anyone suggesting that the horrible food available in hospitals for human consumption (another matter for another day) might have long term consequences on my babies. Perhaps someone should have mentioned that the frozen sausage biscuits and frozen pizzas did not count as home cooking just because I heated them in the microwave at home.
I Wish Someone Had Told Me...
That I could reduce my chances of needing antibiotics at delivery. It is common practice in the United States and other nations to screen moms for Group B Strep (GBS) at 35-37 weeks gestation with a vaginal swab. Babies born to mothers who are GBS+ are at high risk for developing GBS sepsis (a blood infection affecting the whole body that can lead to death). Therefore IV antibiotics are given to GBS+ moms in labor as standard of care to prevent sepsis and death in infants. However, antibiotics at birth are associated with an altered microbiome in moms and infants, and it can increase risk of yeast infections for both moms and babies, not to mention increased risk of asthma, eczema, and food allergies in babies. 
Looking back, my child most exposed to antibiotics at birth had constipation, eczema, asthma, and recurrent infections. What if I had implemented integrative therapies to minimize my chances of needing antibiotics at birth, would she have experienced less medications, less steroids, less infections in her young life?
I Wish Someone Had Told Me...
So much more about pregnancy and birth. I remember walking into the first visit with my obstetrician as a new expecting mother, excited to learn about all the fascinating things happening to my body and my growing baby. After a rushed 15 minute appointment, my takeaway was to take my prenatal vitamins and avoid raw foods (and obviously no smoking or drinking). 
Fast forward 6 years and I am driving to my patient clinic and sobbing because all 3 of my own children are suffering from chronic disease including asthma, eczema, ADHD, seasonal allergies, and anxiety. Little did I know at the time that these conditions began while they were growing in my womb and made worse by the antibiotics I received at their birth.  All 3 kids were taking chronic medications and I knew there must be a better way. 
This began my path toward integrative medicine to not only heal my own children, but also take better care of my patients. By training in both traditional western medicine and holistic medicine, I am able to apply the best of both worlds to my patients. I now counsel mothers on the importance of self care during pregnancy to help prevent these problems. I was devastated to find out that so many factors during my pregnancy contributed to my children's chronic disease. I just wish someone had told me the importance avoiding processed foods, about managing sugar intake, about managing stress and anxiety, about keeping my gut healthy, and all the others factors that we now know are so important. That is why I created this course - so you can have happy and healthier babies and children!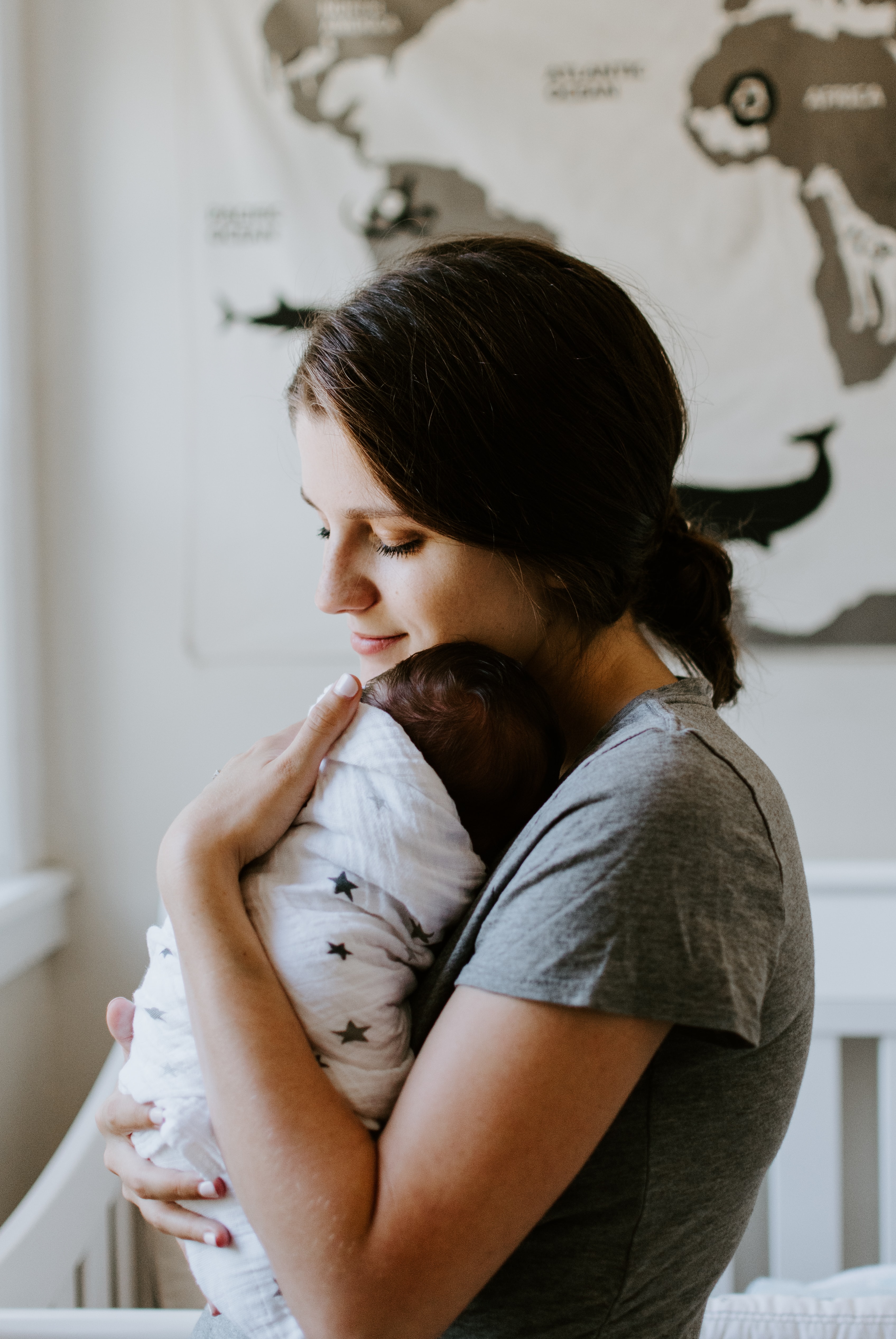 My Integrative Program for Healthier Babies
I want you to have a healthy and happy baby. Let's do the best we can to avoid chronic disease in our littles. This program gives you the tips and tools you need to reduce the risk of these problems in your baby. Don't make the same mistakes I did. I have taken the very best traditional medicine has to offer and intertwined it with the best holistic practices to create the best care for you and baby.  
Welcome From Our Course Directors and Tips for Success

Instructions To Join the Facebook Group

Links & Discount Codes to Products We Love

Prenatal Products to Use and to Avoid

Prenatal Self-Care for Mom

Prenatal Self Care Hand Out

Prenatal- What to Pack in Your Hospital Bag Handout

Delivery Bonding at Birth

The Labor and Delivery Process Part 1

The Labor and Delivery Process Part 2

Tips for Turning a Breech Baby

Postpartum Food and Nutrition

Postpartum Depression and Baby Blues

Edinburgh Postnatal Depression Scale

Postpartum Care for Mom Handout

Course Satisfaction Survey

COVID Exposure Guidelines
About this course
$127.00

45 lessons

4.5 hours of video content
Custom Support and Bonus Material in the Private FaceBook Group
As part of the Healthy Holistic Baby Program you will be granted access to our private FB group. We offer weekly FB live sessions to discuss important topics of pregnancy and babies while also answering any questions you may have. You will be become a part of our wellness community with other mamas dedicated to healthier babies!
Yes, I Am Ready for a Healthier Baby!
Meet Our Team
Dr. Ana-Maria Temple, MD
I wanted to create this course to empower moms to raise children without chronic illness.  This course Is designed to give you the same information that my personal patients have access to. My hope is by making this pertinent yet simple information accessible  to more people, together we can prevent chronic illness in the next generation. Holistic Pediatrician, Author, TV Personality
 Brittney
Are you anxious about your pregnancy and how to raise a healthy child? Wouldn't you rather enjoy this special time in your life? This course is your answer! Let us help you be a more assured and happier mom who will enjoy a calmer and happier baby! -Child Educator
Lindsay
I want parents who take this course to feel empowered, and that they have a trusted provider on their side. I want them to feel like it is possible, as parents, to arm themselves with knowledge so that they can feel confident in keeping their kids healthy - without having to rely on endless google searches to find more information. Chef and Blogger
Kelley
I am excited to make information we share with our patients in clinic everyday available to everyone. Simple holistic concepts complimented with the best of traditional medicine can prevent a lifetime of chronic illness and should be a part of every child's care.   -Health and Wellness Director 
Karen
I am excited to share useful information I wish someone could have shared with me when I was a new mom. A trusted source of applicable tips and insights from an integrative health approach. Our mission is to help empower moms to establish strong foundations of health and wellness for their new babies and thereby impacting entire families.- Labor and Delivery Nurse
Anne
My goal is for moms to be to feel that they are educated and supported when they start their journey of motherhood. Motherhood can be overwhelming and stressful and I hope that this course can help settle your nerves and know that you are supported and have a resource for all of your questions. -Nurse Practitioner
Hear What Our Moms Have to Say
Don't just take our word for it - listen to the inspiring stories of families who have followed our program.
Just Bust Because You went Traditional with Your First Baby Doesn't Mean You Can't Change
I've had two babies come through more traditional practices. When I had my third child, we had switched our entire family over to IHC. I can tell you that the main difference between the two is that they empower their moms and dads to make the best decision for their kids – free of judgement and guilt. Our society has made baby raising out to be confusing, expensive, and sometimes scary and it does not need to be that way. It is especially full of judgement when you question things or want to try more holistic approaches. I am so thankful for Dr. Temple and the entire team at IHC for taking the time to understand our needs, our goals, and guiding us with love and understanding. Also, if you have been told by your pediatrician to give your baby or toddler Miralax because he/she is constipated… run! There is something else happening there and it's not the need for more Miralax. Why I Chose the Integrative Health Carolinas Team
When my husband and I moved to the area, it was very important for us to find a pediatrician who was aligned with our views. We are so grateful to have found IHC! We believe that the way we allow our children's bodies to develop, starting from birth, will provide them with a system that they'll utilize their whole life. In a country that is overloaded with toxins, we search for proper nutrition and holistic minded approaches to illness that will allow our babies' bodies to grow naturally to their full potential. Dr. Temple and her team provide us with this type of care in an honest and trustworthy manner. Their advice is supported by research, but yet they allow for discussion to find a perfect solution that you, as the parent, can feel confident in. I cannot give enough praise to Dr. Temple and her team, I wish all healthcare providers were like them- putting the health back in healthcare! The Difference Between the Care I Received at Integrative Health Carolinas Compared to My Traditional Pediatrician.
Before my children became patients at IHC we sat in an orientation where Dr. Temple told us by 2025, 100% of children will have a chronic illness. I said to myself, not my kids and this is the Doctor that will prevent that from happening. At our appointment I was amazed at how much was addressed from feedings/diet, introducing solids, sleep, exercise, schedule and routines. I left with every question answered and ever concern addressed. Contrast that with our experience with a traditional pediatric practice where at my daughter's one month appointment I was told she was failure to thrive and had a heart murmur. They sent me out the door within 10 minutes with a bottle of formula and a referral to a cardiologist. That would never happen in a practice like Dr. Temple's. She genuinely cares about your child's well-being and wants them to thrive. Her practice model helps ensure that will happen.
Yes, I Am Ready for a Healthier Baby!
Bundle and Save
Combine the prenatal course with our holistic baby manual and get the baby manual for 50% Off! (a $50 value)
Our baby manual provides holistic tips, treatments, and products to help your baby thrive through their first year of life. Buy both courses now and get 50% off the baby manual. We are continually updating content with the latest products and recommendations.